Tammy Pimentel
Executive Assistant to the CMO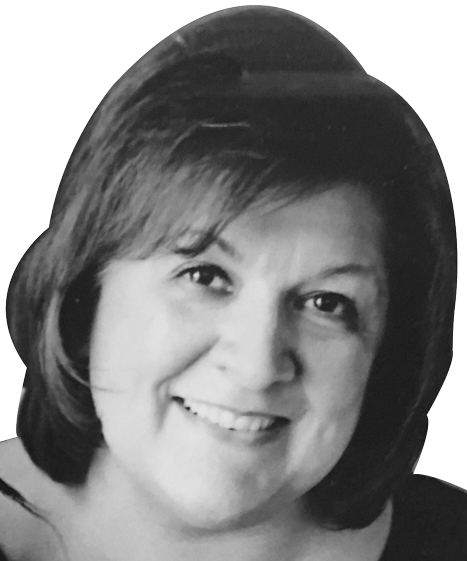 "Whether you are new to your career or have been in your career for a while, it's definitely a worth-while forum to attend because you WILL learn something."

The Challenge
My biggest challenge was finding more time in my day to do things. I wanted to be more productive within my role
At the Event
One of the sessions I benefitted from the most were the short-cuts to be used in Microsoft. I didn't realize there were so many components to take advantage of and then when we took the short-cuts class, I was in awe. Learning technology shortcuts – It's just such a time saver. Now when I do even the simplest things, like scheduling where I am comparing an email where someone's asking me for my boss's availability, I learned how to do a split screen where I could look at the email and look at the calendar simultaneously, while also having my response in the window, instead of going back and forth between apps. I find now I can get answers quicker.
I also really enjoyed the session on branding yourself. It's very important for EAs to have a brand; create one and then own it. It helps with everything, from your reputation within your own group, to your reputation within your company. I view knowledge as power, so I like to be the go-to person. It doesn't matter if I work in marketing, finance, or sales, it's important to strive to be an "SME" or a "Subject Matter Expert". I don't think a lot of EAs or Administrative Professionals think about that as something they should strive for. That session in particular confirmed my beliefs. I found through that session that I'm doing the right thing.
Building your brand also proves to be helpful when you are coming up to your yearly review, because you can show, "hey look, I've become a Subject Matter Expert in this." It helps you to leverage your job description and the skills you've enhanced over the year.
Takeaways
The Microsoft shortcuts really helped me to find some time, on a daily basis. I use at least 2-3 of those shortcuts every day. I got so many benefits from learning technology shortcuts. They shave off minutes here and there, which truly adds up at the end of the day. I'm not constantly flipping around between applications anymore. I can split my screen and get answers quicker. I'm spending less time responding to emails and flipping back and forth between documents, for example. It's all simple things, but let me tell you, it saves a lot time.
There were five administrative professionals that attended the ELS Forum from Akamai. We host a quarterly meeting called the Pro Admin Council, made up of administrative assistants, executive assistants, office managers, and office coordinators. Following the ELS Forum, we devised a list of the top ten things we learned at the Forum to share with the rest of our team at our quarterly meeting. Since that meeting, we've built our own internal landing page as a resource for our admins. Now we have a platform where we can continue sharing information and resources for each other. We have traditionally never had training or an on-boarding process. The conversation built from our takeaways at the ELS Forum has helped us build this knowledge sharing platform for the admins within our company. Now we can blog and share all the things we should be doing, whether it's a shortcut, how to find a certain venue, who to contact if your boss is traveling to another city, etc. The ELS Forum helped us foster so much more effective communication within our own community. We now have the admin professionals in our company pretty pumped for the ELS Forum next year!
Advice
Whether you are new to your career or have been in your career for a while, it's definitely a worth-while forum to attend because you WILL learn something. I've been an admin for 25 years and learned a ton. We have an admin at our company, whom attended with me, that's only been in his career for two years; he learned a ton. Whether you are new to the profession or have been in the profession for a while, and whether you choose to stay in your career forever or not, you can absolutely get something from the ELS Forum.